Yesterday, I had the wonderful opportunity to cheer on our Kennedy & Washington friends who participated in the Special Olympics individual basketball competition at Deerfield High School. I'm excited to share some wonderful news! Our own Juan from 117 and Gabriella (Washington) earned GOLD MEDALS and Cassidy, Ahmed & Ana (Washington) earned SILVER!

Please join me in congratulating these talented children the next time you see them! Thank you to all the faculty and staff who made it out bright and early to support our students as they participated in this memorable event!
Soaking in today's experience and observing how the children, families, siblings,  and spectators cheered on ALL participants made me think of this poem entitled Kids Who Are Different. The next time you look at your students, think about what you see. See where they have grown, understand their needs, see their possibilities and most of all appreciate & celebrate who they are.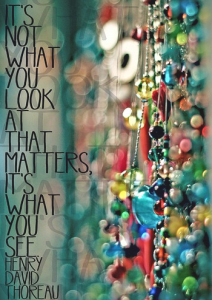 Here's our week at a glance:
Monday, January 30th:
3rd Grade Field Trip (Rooms 205/206) to Museum of Science & Industry
2nd Grade Field Trip (Rooms 104/105) to P.F. Changs
Paraprofessional Meetings @ 2:30pm & 3:30pm (Teacher's Lounge)
Tuesday, January 31st:
Buddy Committee Meeting @ 7:30am (Room 109)
Multiage Field Trip (Rooms 103/107) to P.F. Changs
8th Grade Visits with 3rd Grade for Buddy Activity
Faculty Meetings @ 2:30pm & 3:30pm (*Agenda will be emailed out Monday afternoon*)
Mentor Meeting @ 3:45pm (LMS)
Wednesday, February 1st:
SLC to Super Low
Health/Life Safety Visit
TAPS Common Plan
District Calendar Meeting @ 3:45pm
Happy Birthday Christa Henkel

Thursday, February 2nd:
Groundhog Day! & 100th Day of School
SLBC to Super Low
Health/Life Safety Visit
3rd Grade Field Trip (Rooms 203/204) to Museum of Science & Industry
Kennedy Singers @ 2:20pm
Friday, February 3rd:
Pre School Screening (NO PREK STUDENT ATTENDANCE)
Reading Room Plan
3rd Grade Field Trip (Rooms 201/202) to Museum of Science & Industry
(02/04) Happy Birthday Anne Weinthaler