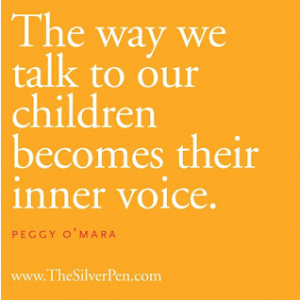 I'm sure we've all encountered situations when we've observed a parent raising their voice at their child, or you've tried to soothe a student that was sad from being yelled at by his/her parents before school. I wonder how many of our students come to school upset, repeating messages to themselves that they've heard from their parents/care-givers that perpetuate their own negative feelings about themselves?
On the flip side, I'm fortunate to constantly witness the positive models that you are for our students at Kennedy. Every morning, faculty greet students with a smile, telling each and every one how happy they are to see them! I've seen upset students calm down, because a teacher spoke in a soft, loving voice. I've seen high fives and hugs, and teachers praising students.
Our students are so lucky to have you in their lives to make sure that they hear positive messages each day to build them up!
Here's our week at a glance:
Monday, October 1st
First Grade Field Trip to Safety Town (HIP Mall)
Environmental Committee Meeting @ 2:30pm (Room 105)
Happy Birthday Sarah Sicher

Tuesday, October 2nd:
Buddy Committee Meeting @ 7:20am (Room 109)
Multiage Field Trip to Safety Town (HIP Mall)
RTI Committee Meeting @ 2:30pm (Room 118)
PEP Meeting @ 6:00pm @ LMS
Wednesday, October 3rd:
TAPS Common Plan
Thursday, October 4th:
3rd Grade Field trip to Goebbert's
Celebrations Committee Meeting @ 2:30pm (Room 104)
SLT Meeting @ 3:00pm
Happy Birthday Stephanie Alessi

Friday, October 5th:
Fall Picture Day <–click for schedule
GROUP Staff Photo on playground @ 7:10am: Wear your kennedy polo or a blue shirt!
Happy Birthday Barbara Brzozowska!

(10/6): Happy Birthday Anna Gabriel (green bus)


(10/7): Happy Birthday Nicole Novak


(10/8): NO SCHOOL/Columbus Day