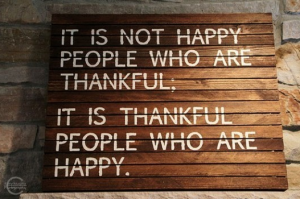 Welcome Back! I hope you enjoyed your time off, spending time with family, friends & loved ones. In the spirit of Thanksgiving, I'd like to share with you the benefits and power of two simple words. THANK YOU.
They are 2 words that have the power to transform our health, happiness, performance and success. Research shows that grateful people are happier and more likely to maintain good friendships.
Gratitude and appreciation are also essential for a healthy work environment. A simple thank you and a show of appreciation can make all the difference.
Gratitude is like a muscle. The more we do with it, the stronger it gets. Be sure to say thank you to those around you each and every day.
Here's our week at a glance:
Monday, November 26th:
Welcome Back!
Tuesday, November 27th:
Kindergarten Field Trip to Washington School (SEL Buddies activity)
Faculty Meeting @ 2:30pm
Mentor Meeting @ 3:45pm (LMS)
Wednesday, November 28th:
SLBC to Denny's
Common Plan: TAPS

Thursday, November 29th:
PreK Field Trip to Shedd Aquarium
SLT Meeting @ 3:00pm
Friday, November 30th:
Spirit Assembly (Integrity)
**Just a friendly reminder to schedule 2nd round of observations, as they must be completed before Winter Break**