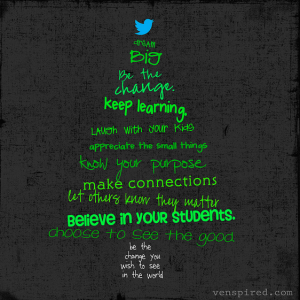 We get to look into the eyes of the students in our care and see good every day. We get to be the good in the world! You are the good in this world. Thank you for choosing education & Kennedy School. Each day, parents entrust their children to us and parents hope that, above all, their children will be nurtured, safe, and loved. Our students are truly blessed to have you in their lives. May we always honor the memories of those who lost their lives just 1 year ago, never taking for granted what we have in front of us. Treasure your students, support your colleagues, reach out to people who need it, give back. Remember the community of Newtown, Connecticut not only in your thoughts & prayers, but in your daily actions.
Here's our week at a glance:
Monday, December 16th
Cycle 3 Assessments this week
Happy Birthday Sue O'Connell


Happy Birthday Ola Heitz


3rd Grade Field Trip to The Nutcracker Ballet
Dr. Seuss Committee Meeting @ 2:30pm (Room 204)
Begin our Grinch Day theme…let's fill the grinch with kindness (Have students place red hearts with how we can be kind/examples of kindness on the bulletin board located by gymnasium)
Tuesday, December 17th
Multiage Field Trip to Museum of Science & Industry
Wednesday, December 18th
Santa's Visit to Kennedy School
Board Meeting @ 7pm
Thursday, December 19th
2nd Grade Field Trip to Museum of Science & Industry
SLT Meeting @ 3:00pm
Friday, December 20th
Spirit Assembly (Generosity)
Grinch Day
(12/29) Happy Birthday Jimmy Kennedy


(01/05) Happy Birthday Elise Lagattuta

Check out this blog; Technology Rocks, Seriously. It has some great holiday apps that are fabulous & free!