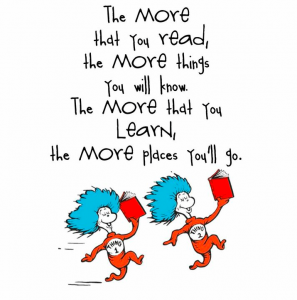 Here's our week at a glance:
Monday, February 24th
Happy Birthday Shannon David

 
Fox in Socks Day: Wear your silliest or mismatched socks
ISAT Meeting @ 2:30pm (Room 205)
Tuesday, February 25th
Green Eggs & Ham Day: Dress in green
Faculty Meeting @ 2:30pm  <—click for agenda
Wednesday, February 26th
1/2 Day of School (Parent/Teacher Conferences)
Report Cards Sent Home
Wacky Wednesday: Wacky/crazy hair day
Thursday, February 27th
Cat in the Hat Day: Wear your favorite hat
Talent Show Practice (after school)
Dr. Seuss Night 6:00pm-7:30pm
Friday, February 28th
Kubbie Gear Day: Dress in Kubbie Gear or blue/white
Spirit Assembly (Caring)
Happy Birthday Alicia Villanueva

(03/01) Happy Birthday Tami Ericksen

 
(03/02) Happy Birthday Bonnie Bricker

 
Pancake Breakfast @ LMS 9:00am – 12:00pm
**Wondering how to add fonts to your Google Drive documents and slides?
Click here to read a blog post by Richard Byrne.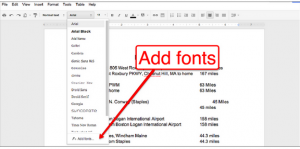 Here are some Dr. Seuss ideas. Click here to see the entire Pinterest board for more!