"Life is a shipwreck, but we must not forget to sing in the lifeboats." -Voltaire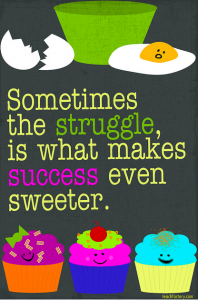 Life is NOT a shipwreck, but it definitely presents challenges. Sometimes, when it is too hard to concentrate, when the students aren't as focused as you'd like them to be, when a lesson doesn't go as planned, or when the work piles up and time slips away, it can be difficult to find our singing voice. When we have "these days" it is important that we take time to celebrate the successes in our school. It doesn't mean we ignore the problems, but we can certainly use "the positives" to energize our efforts to address the challenges.
Challenge for this Week: Pick at least 1 positive thing that has happened in your classroom or at school and email it to a colleague or two. Encourage them to add to the list and pass it along. Like a chain-letter (without the associated misfortune) it will be good to hear the singing…even if we aren't in lifeboats!
Here's our week at a glance:
Monday, September 29th
Happy Birthday Stefanie Widmaier


***Are the MUGS still making their way around?
Tuesday, September 30th

Wednesday, October 1st
Happy Birthday Sarah Sicher


1st Grade Field Trip to Safety Town
*Common Plan Time
Thursday, October 2nd
Multiage Field Trip to Safety Town
SLT Meeting @ 3:00pm
Friday, October 3rd
Fall Picture Day (*Donna will email schedule in Kennedy conference)
5 by Friday!

(10/04) Project Heart Well – Sign up at the link below! There is still time to register. Check-in is at 8:00am & the run/walk begins at 9:00am. The event starts & finishes at Kennedy School. We look forward to seeing you there, as it is a great opportunity to demonstrate our commitment to community involvement. Please sign up to participate or volunteer. Please join us as we show our children that working together, we can all make a difference!   www.projectheartwell.com
(10/04) Happy Birthday Patricia Shastri

(10/05) Happy Birthday Barbara Brzozowska