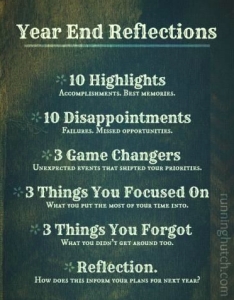 Grab a piece of paper and try to answer the above questions as you reflect on the 2014-2015 school year.
It's hard to believe we have reached the point in the year where we only have one Friday left! It has been a great year of teaching & learning, and I'd like to take this opportunity to thank everyone for your friendship and support.
In the middle of packing away materials, finishing report cards & last minute projects, there is one part of the year that is so bittersweet….the good-byes! Remember to take time to tell your students what they mean to you this week. Have lunch in the classroom or outside. Ask each student to share their favorite memory. Share your favorite memories with your class. Send a Kennedy Kubbie positive postcard to every student and put it in the mail on the last day of school to wish them a great summer! ENJOY THESE LAST FOUR DAYS! It's the happiest & saddest time all in one. So, while you're counting down the last 5 days and trying to cross off those final items from your never-ending to-do list, remember to enjoy your final time together & make your end of the year count! 

For those of you moving on to new adventures, remember that you're only as good as your last exit…….and for those of us returning, know that students remember the educators that we are the last week of school…..so let's make sure they remember the best of what we have to offer. This last week (4 days) is going to FLY by so please commit to making them count. Let's all feel great about what we've accomplished this year! Finish strong and wrap up the year with a beautiful bow…Have a wonderful week and remember to be great for our Kubbies and each other.
"No one has a problem with the first mile of a journey. Even an infant could do fine for a while. But it isn't the start that matters. It's the finish line."
  ― Julien Smith
Here's our final week at a glance for the 2014-2015 school year:
Please take a few minutes to complete this "End of the Year Reflections" form.
Monday, May 25th
NO SCHOOL: Memorial Day
Happy Birthday Monica Sloma

Tuesday, May 26th
BREAKFAST in the lounge @ 7:30am
2nd Grade Field Trip to Brunswick Zone
1st Grade Picnic to North Park
Kindergarten Graduation Practice @ LMS
Faculty Meeting @ 2:50pm
Class Building: Multiage & 3rd Grade
8th Grade Graduation @ 7:00pm (E. Leyden HS)
Wednesday, May 27th
Kindergarten Graduations @ 9:00 and 11:00am (at Lincoln School, Little Theater)
3rd Grade Picnic to North Park
Class Building: 1st Grade & 2nd Grade
Board of Education Meeting @ 7:00pm
Thursday, May 28th
Volunteer Breakfast (8:45am-9:45am)
3rd Grade "Fly Up" Day~Trip to Washington School @ 9:45am
End of the Year Celebration @ Melissa's House after school
Friday, May 29th
Last Day of School for 1st-3rd Grade (full day)
Class Building: Kindergarten & PreK
(05/30) Happy Birthday Tanya Disheva

Articles Worth Reading:
Bringing the School Year to a Strong Finish