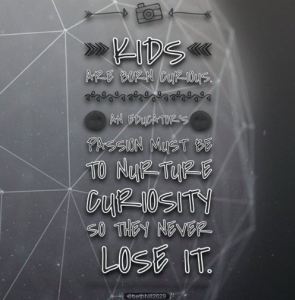 Here's our week at a glance:
Monday, October 26th
Red Ribbon Week: Remember to have your students trace their handprint and Say "Boo" to Drugs by adding their ghost hand to the pledge on the wall outside the cafeteria! 
Tune Out Drugs – Listen to music during transitions or work time
Cycle 2 Assessment Week
Tuesday, October 27th
Sock It to Drugs – Wear Crazy Socks
Faculty Meeting @ 2:50pm
BPAC Ice Cream Social 3:30pm-4:30pm (gym)
Wednesday, October 28th
Red for Red Ribbon Week – Wear Red to Show You Are Drug Free
Costco Teacher Appreciation in the Faculty Lounge during lunches
Thursday, October 29th
You Have the Power to Say No to Drugs – Wear your favorite superhero T-Shirt
Friday, October 30th
5 Positive Connections with Parents by Friday!
We are Kind Kennedy Kubbies – Wear your Kubbie gear for the Spirit Assembly
Spirit Assembly @ 8:45am
AM PreK Parade @ 9:00am
Multiage, 2nd, & 3rd Grade Parade @ 10:00am
PM PreK, Kindergarten & 1st Grade Parade @ 12:30pm
Trimester 1 Ends
**Reminder for Tenured Teachers*
Tenure teacher professional growth meetings completed before November 1st.
ALL tenured teachers must complete a Professional Growth Plan.
Looking for some Halloween Ideas? Check out my Pinterest board here !