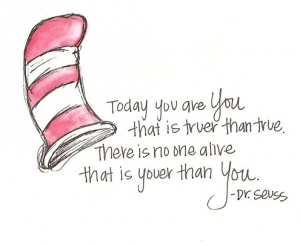 Here's our week at a glance:
Monday, February 29th
Construction Update Meeting (2:30pm in cafe for K-3 & 2:50pm in Room 135 for PreK)
Oh, the Places You'll Go Day – A different teacher will read in your class
Tuesday, March 1st
Pennies for Patients Begins<–flyer will go home with students with their collection boxes
PARCC Meeting with 3rd Grade @ 2:30pm (Room 202)
Happy Birthday Tami Ericksen


Green Eggs & Ham Day – Wear Green to School!

Wednesday, March 2nd
Dr. Seuss Night! 6:00pm-7:30pm **Hope to see you all there**
Happy Birthday Bonnie Bricker


Wacky Wednesday – Show off your wacky hair! 

Thursday, March 3rd
Talent Show Practice After School (2:30p-4:00pm)
SLT Meeting @ 3:00pm
Happy Birthday Natalie Barcas


Cat in the Hat Day – Wear your favorite hat to school

Friday, March 4th
Summative Evaluation Meetings for Non-Tenured Teachers (Scheduled by administrators)
Fox in Socks Day – Wear willy socks to school
(03/05) Happy Birthday Debi Cesario

Looking for Dr. Seuss Activities? Click the hat below: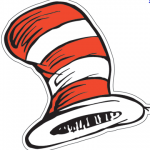 Keep in mind we will have many visitors in our building on Wednesday for the big event! It would be wonderful if our hallways were adorned with activities that honor Dr. Seuss and Read Across America week. Please give your classroom spaces some extra TLC. Please also have your students organize/clean their Kubbies in the hallway. This is our opportunity to shine! Let's continue to make Dr. Seuss Night a memorable event for our students, families and the community of Schiller Park!