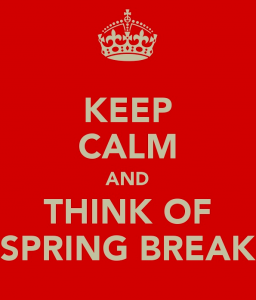 Spring Break always arrives at the perfect time of the year! As we head into the final five days of school prior to break, I'm hopeful that students & staff will take full advantage of their time away from Kennedy. For some, it will give them time to recover from feeling under the weather, and for others it is time to spend with family & friends. Regardless of how you plan on spending the break, I hope you soak up every single second and come back re-energized for the home stretch!
Have a wonderful and relaxing Spring Break! Safe travels for those of you who are flying or taking a road trip. We look forward to seeing everyone as we welcome the students back on Monday, April 4th.
Here's our week at a glance:
Monday, March 21st
Cycle 5 Assessments
Multiage Field Trip to Shedd Aquarium
Spirit Committee Meeting @ 2:30pm (Room 132)
Tuesday, March 22nd
Yearbook Committee Meeting @ 2:35pm (Reading Room)
Faculty Meeting @ 2:50pm
Happy Birthday Sharon Heitz

*Lift Bus Driver
Wednesday, March 23rd
1st – 3rd Trip to LMS to see the Lincoln Musical (@ 8:45am)
Rooms 101/109 Young Author's Day (12:30pm-1:00pm)
Technology Common Plan (Breakout Sessions)
Thursday, March 24th
Rooms 103/107 Young Author's Day (1:40pm-2:15pm)
PATS Field Trip to Navy Pier/Chicago Children's Museum (3:45pm-7:45pm)
Friday, March 25th
Spring Birthday Breakfast in Lounge
Spirit Assembly
SLBC Swimming
Happy Birthday Diane Serio

March 26th – April 3rd: SPRING BREAK! 
(03/29) Happy Birthday Eric Humbles


(03/30) Happy Birthday David Donegan


School Resumes April 4th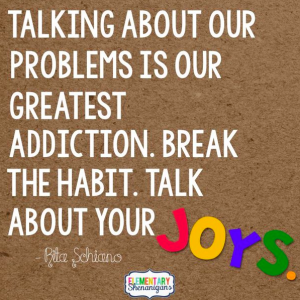 Origo One
A new YouTube channel offering one minute math lessons for teachers and students. The first few videos in the series seem to be aimed at elementary school teachers. The videos offer a nice and concise representation of some elementary school math teaching strategies.
Google Drive: Search & Locate the Location
3 Tips for Using YouTube Videos in Your Classroom