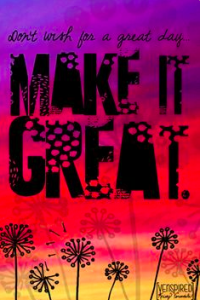 What a beautiful week we had for our Thanksgiving break! I hope you enjoyed your time off, spending time with family, friends & those you love. Now we move to the month of December where it is full of learning, fun, and special events…and a holiday break to enjoy. We have lots to do with our kids from now until December 23rd, and look forward to their growth when they return in January. They always seem more grown up right after the break…happens every year!
Things to keep in mind these next 4 weeks:
For some of our students who will say "it's almost Winter break" and lack motivation, it is time to push them & keep them excited and eager to learn.
For our students who come from challenging circumstances at home and are feeling anxiety about not being at Kennedy for over two weeks (and acting out because of it), it is time to show them how much you care & make the most of these next 20 days.
For our students that just keep smiling & working hard each day, it is time to pull them aside and tell them how much you appreciate them (Positive Postcard?)
Be proud of what we've accomplished with our students so far this year, but please keep the focus on learning in your classrooms as we return from Thanksgiving Break. In addition, I'd encourage you to:
Take a second and tell a colleague that you've noticed how hard they are working and that you appreciate them working so hard. Gratitude and appreciation are also essential for a healthy work environment. A simple thank you and a show of appreciation can make all the difference.
Make time to reflect on some of the positives that we've had this year that may have been overlooked as we have overcome the challenges of not having enough time.
Set a tone for your students that regardless of how much time is left before a long break that all of us will work hard and make the most of our school days.
Celebrate being a member of our Kennedy School family
Here's our week at a glance:
Monday, November 28th
Santa's Secret Shop BROWSE day <–click for schedule
Tuesday, November 29th
Santa's Secret Shop BUY day
Faculty Meeting @ 2:50pm <—click for agenda
Wednesday, November 30th
Santa's Secret Shop BUY day
Common Plan for all K-3 classroom teachers in Room 110 (CF presentation on Math Curriculum Demos)
Happy Birthday Barbara Zawadzka

Thursday, December 1st
Santa's Secret Shop BUY day (last day)
Friday, December 2nd
5 by Friday! Make 5 positive connections with families!