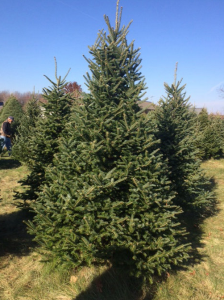 Is there A Perfect Christmas Tree? For those who choose a perfect tree for the holiday season, you'll agree that you see many wonderful trees. But none that are perfect. Some are too scrawny, are too full and short. Others have the wrong kind of needles and others are not tall enough. In the end, the tree that is chosen is the tree that hits certain criteria but the imperfections are noted to give the tree 'character'. We then add our touches and wonderfulnesses and get a something which brings both joy and warmth.
When we work with children at Kennedy School, we must always realize that no child is perfect. They have differences that add 'character' to who they are. These differences make each interaction sometimes challenging, sometimes exhilarating, but always unique and memorable. And as much as we might hope that we find the perfect tree, we won't. Nor will we with a child. And when we spend time with children we must always remember that when these imperfections arise, like the Christmas tree – we must celebrate all the qualities that when we add our own touches, something that is warm and wonderful results.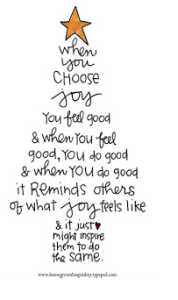 Here's our week at a glance:
(12/04) Happy Birthday Michelle Miro



Monday, December 5th
Happy Birthday Becky Zora

Tuesday, December 6th
Happy Birthday Michelle Nelson


Kennedy Singers to LMS for Chorus Concert Rehearsal (@ 9:00am)
Winter Choral Concert @ 6:30pm (LMS)
Wednesday, December 7th
TAPS (PreK, K 1st Grades)
Happy Birthday Dr. Boryszewski

Thursday, December 8th
Happy Birthday Cindy DeRose


SLT Meeting @ 3:00pm
Winter Band Concert @ 6:30pm (LMS)
Friday, December 9th
D81 Holiday Party!
An Idea for Students….