What a great first week (technically 3 days) at Kennedy! As expected, there were a few tears, but the smiles and laughs outweighed the few. I appreciate everyone's help and extra care during arrival. Thank you to ALL staff for going the extra mile to help get our year off to an amazing start. Let's keep that up this week, as well!
As we prepare for our first full week with the students, I hope you will take a few quiet moments to put aside lesson planning, forget about administrative tasks and consider our purpose (as a school, and as individual educators). When we walk in on Monday morning, please remember that you are a difference maker! The small gestures you make to welcome students and show an interest in their lives will have an impact. This year, you will have opportunities to build confidence where it hasn't existed, develop connections that have never been present, and generate hope with your students. Our classrooms are filled with individuals with a variety of needs, and it's up to US to make sure they thrive! The only way for that to happen is to build a connection with each student. When we truly know them all as individuals, we can understand them as learners.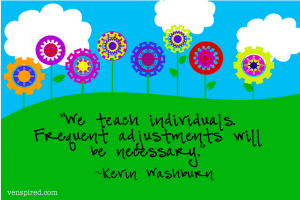 WE WANT TO GET TO KNOW YOU BETTER! Please take a few minutes and complete the Google Form here!
Here's our week at a glance:
Monday, August 21st
1st Day of PreSchool
Bernie's Book Bank is coming!!! Each student will receive a bag of 6 new or gently used books to take home! The books will be unloaded into the gymnasium – once there, we'll call classrooms down — and your students can come pick their book bags up (just like last January).
MAP Testing Window Opens
Let's get our intervention Routines Started Soon!
Tuesday, August 22nd
Bus Evacuation Drill <—K-3 Students will get the opportunity to practice with the new seat belts on our school buses & learn bus safety! More information and a schedule where teachers will be able to sign up for their own slots will come from Stephanie.
Math Team Meetings after school (2:30pm-3:05pm) <–math team leader will share an agenda
Wednesday, August 23rd
Common Plan Time – Team Leaders will share an agenda
Thursday, August 24th
ELA Team Meetings after school (2:30pm-3:05pm) <–ELA team leader will share an agenda
Friday, August 25th
5 by Friday! As a school, let's all commit to making 5 Positive Connections by Friday of every week! Kennedy postcards can be found in the main office!
ABC Pool Party for Washington/LMS (8-10pm)
(08/26) ABC Pool Party for Kennedy (7-9pm)
Remember, we must make an effort to build relationships with our families, too!
Read this awesome blog post here about how to engage successfully with our families!