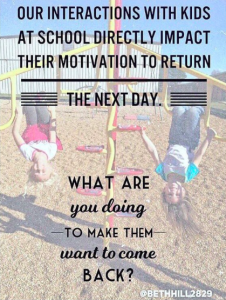 Monday, September 11th
New Teacher Meeting
Happy Birthday Beatriz Diaz


Spiritwear Sale Begins! <—click to order online, or fill out an order form!
Tuesday, September 12th
PreK/PATS Field Trip to Lincoln Park Zoo
Faculty Meeting @ 2:50pm (Presentation Space)
Wednesday, September 13th
1/2 Day (AM PreK dismisses at 10:30am, K-3 dismisses at 10:55am)
*SIP Agenda will be emailed on Monday!
Thursday, September 14th

Friday, September 15th
Kennedy Fall Picture Day <–click for the schedule
(*Teachers, please add your classroom totals – see any issues with your picture time? Please email Stephanie)
5 Positive Connections by Friday