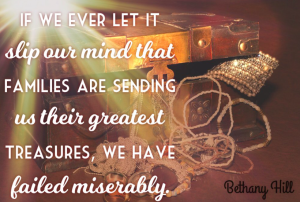 Parent-Teacher conferences offer teachers & parents the opportunity to see, celebrate and support each individual child. Just as we all appreciate praise for our efforts, parents appreciate praise for their efforts & their child's progress. As you offer information about the students in your room, always remember that you are speaking about someone's 'whole world' and remember to be mindful of how that information will be received by your audience. I'm confident you will exude professionalism and confidence this week as you inform parents about curriculum, assessment, grading/reporting, strengths & opportunities for growth. I know you will continue to develop a working relationship with your families and deepen that home-school partnership. Thanks for all that you do in preparation for this very busy week! If Donna, Stephanie or I can offer you any support this week with conferences, please do not hesitate to ask. We are available and willing to sit-in on any conferences this week.
*Please take a few minutes to read the 2 blog posts below:
6 Tips to Get the Most Out of Your Parent/Teacher Conferences by Todd Schmidt
What I Really Want to Ask at All Those Parent/Teacher Conferences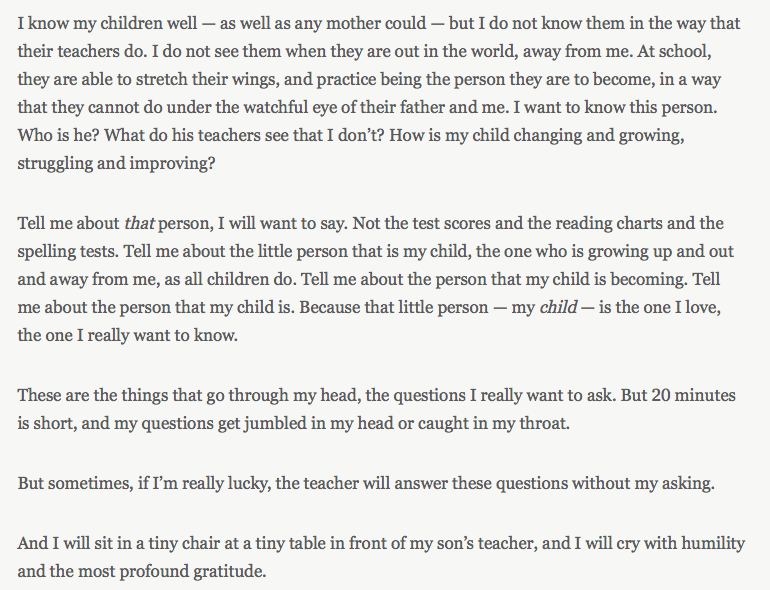 Here's our week at a glance:
Monday, November 13th
NO SCHOOL for Students: Parent/Teacher Conferences
American Education Week Begins
Happy Birthday Stephanie Winberg

Tuesday, November 14th

Wednesday, November 15th
Happy Birthday Sandy Montes de Oca


PreK/PATS Thanksgiving Feast 2-3pm
Common Plan Time (cancelled due to conferences)
Board of Education Meeting @ 7pm
Thursday, November 16th
STAFF Thanksgiving Feast
SLT ELA (cancelled due to conferences)
Friday, November 17th
5 by Friday! Enjoy your Thanksgiving Break, everyone! 
(11/19) Happy Birthday Justine Milenkovich


(11/20) Happy Birthday Rosa Worwa


(11/21) Happy Birthday Emily Kronlage