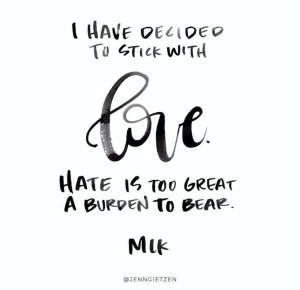 Here's our week at a glance:
Monday, January 15th
Happy Birthday Ami Freeman


NO SCHOOL – MLK
Tuesday, January 16th
**Did everyone add their one word? If not — please fill out the Google Form here
ACCESS TESTING BEGINS! Click here for the schedule & here for the informational letter/email
Mentor Program Meeting
Wednesday, January 17th
Happy Birthday Cheri Grimaldi


Board Meeting @ 7pm (LMS)
Thursday, January 18th
Kennedy Singers
Combined SLT Meeting @ 2:45pm (Upstairs PD Space)
Friday, January 19th
Winter Birthday Snacks in Faculty Lounge
PreK Parent/Student Workshops
Spirit SIP Committee Meeting (2:35pm)
5 by Friday! Make 5 Positive Connections by Friday!

Blog Posts Worth Reading:
The Power of Setting Goals With Students by Sanee Bell
Relationships Are the Foundation of Great Schools (But They Aren't Enough) by George Couros
7 Ways to Prioritize Teaching Tasks When Everything Seems Urgent by Angela Watson
Is Your School Extraordinary? by David Geurin
New Books Worth Checking Out: