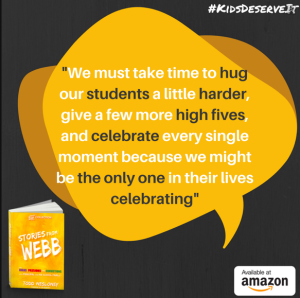 Here's our week at a glance:
Monday, January 29th
Reading Room Plan with 3rd Grade
Tuesday, January 30th
100th Day of SchooL!
**FACULTY MEETING** @ 2:45pm in Presentation Space
Wednesday, January 31st
2nd Grade/LMS Buddies Activity
1/2 Day of School  (Agenda will be emailed)
*Technology Team Meeting @ 2:30pm
Thursday, February 1st
World Read Aloud Day!

Friday, February 2nd
5 Positive Connections by Friday!
(02/04) Happy Birthday Anne Weinthaler

Blog Posts Worth Reading:
10 Steps to Slowing Down the Gossip Train by Jimmy Casas
Adobe Spark FREE For Students of All Ages via Class Tech Tips
How to Create a Morning Routine That Gets You Energized to Teach via Angela Watson